Health Care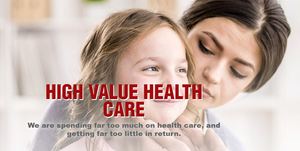 People living in the United States have access to some of the best medical care in the world, from life-saving drugs, to advanced medical devices, to cutting edge-surgical techniques. But our system is seriously flawed, with costs spiraling out of control leaving many Americans to spend more on care and often receiving worse care than they could get in many other countries.
We can do better. We need to shift incentives away from providing treatment and toward the quality of health care outcomes. We have the knowledge to stop providing treatments that do not work and implement simple solutions that improve results. We must hold insurance companies accountable to ensure they are delivering on their commitments to members. And we must drive down the cost of prescription drugs.
If we do that, our system will cost less by spending money where necessary to improve health. And that gives people security and meaningful control over decisions related to their health.


More spending, lower quality care
Health care costs too much in this country because our system is inefficient and often prioritizes treatments that don't work or tests that are unnecessary. From giant price hikes for decades-old medicines like insulin to $10,000, surprise medical bills, unjustifiably high costs are everywhere in the U.S. health care system. At $10,000 per person each year, we spend twice as much money as similarly wealthy countries per person.
These excessive costs can be partially attributed to widespread waste that doesn't actually improve quality of care — waste that is estimated to represent 25 percent or more of every dollar we spend on health care.
America's high and rising expenditures for health care might be "worth it" if those expenditures translated into better health. But a large and growing body of research suggests that spending more on health care doesn't necessarily translate into better health. Life expectancy gains that you'd expect from spending more on health care lag behind many other countries. In 1970, when our health spending was more in line with other countries, American's life expectancy was one year above the 36 economically similar countries. Now it lags two years behind these countries despite significantly increasing spending compared to those other nations.
You can see these results play out in key health outcomes such as infant mortality, unmanaged asthma and diabetes, and heart attack mortality. In general, we often rank in the lower half of care results around the nation despite spending more.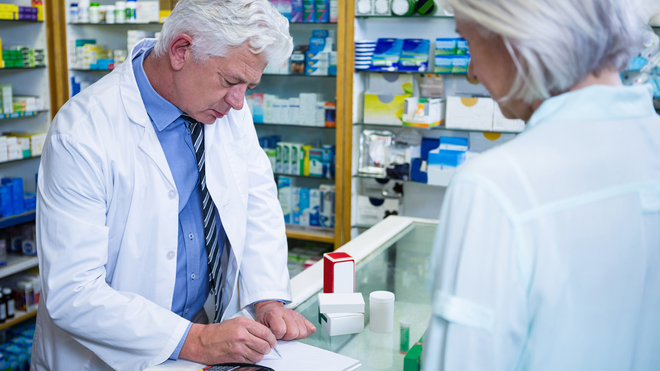 Americans spend $1,000 more per person on prescription drugs than other wealthy nations, despite receiving the same health benefits
from those prescriptions. Photo credit: wavebreakmedia via Shutterstock.com.












Affordable Care Act
CHIP – Children's Health Insurance Program
Local/Regional health care issues